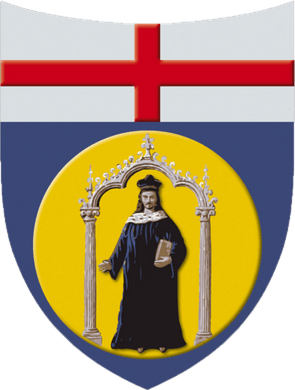 Agostino Bruzzone
President - Simulation Team
,
DIME University of Genoa
Agostino G. Bruzzone began his engineering studies at theItalian Naval Academy and achieved his doctorship in Mechanical Engineering in Genoa University; in 2001 he obtained his habilitation as full professor from Trieste University.
He utilizes extensively innovative technologies & simulation in logistics, industrial plants, project management, business, defense, homeland security, autonomous systems, robotics, crisis management, harbors, ports & marine domain.
He works on Research & Development (R&D) Projects involving innovative Modeling, Interoperable Simulation, AI (Artificial Intelligence), Chaos Theory, IA (Intelligent Agents), DOE (Design of Experiments), Serious Games, Virtual & Augmented Reality (VR & AR).
He has been actively involved in the Scientific Community since many years and he served as General Director of the McLeod Institute of Simulation Science (MISS), Associate Vice-President, Executive Vice President and Member of the Board of the SCS (Society for Modelling & Simulation International), VicePresident and Member of the Board of MIMOS (Movimento Italiano di Simulazione), General Director and Vice Director of M&S Net, Industrial Relation Chair in SCS Europe, Italian Point of Contact for the ISAG (International Simulation Advisory Group) and Sim-Serv.
In facts, he is still currently President of the Liophant Simulation (24 Internatioanl Institutions and Spin Offs), President of Simulation Team and General Director of M&S Net (34 centers worldwide)
He has been involved in many International Technical and Organization Committees (i.e. AI Application of IASTED, AI Conference, ESS, ESM, AMS, etc.) and as General Coordinator of Scientific Initiatives (i.e. General Chair of "Simulation in Industry Conference", "Summer Computer Simulation Conference","International Mediterranean Modelling Multiconference",International Workshop on Applied Modeling & Simulation and "Web Based Simulation Conference", Program Chair of the "Workshop in Harbor and Logistics Modeling") and Guest Editor for several Special Issues of Int.Journals, Member of the Editorial Board of Simulation.
He is President of the MIPET(International Master Program in Industrial Plant Engineering & Technologies - Master in Impiantistica Industriale e Grandi Impianti) of Genoa University ongoing yearly since 2010 and fully sponsored by major Industries.
He is currently full Professor in Genoa University, Director of Simulation Team MITIM DIPTEM Genoa.
He is Council Chair of STRATEGOS, new International MSc in Engineering Technology for Strategy and Security of Genoa University.
He teaches "Project Management", "Industrial Logistics", "Simulation", "Modeling of Complex Systems" at the University for Graduate, Undergratuate and Post Graduate students in many different sectors.
He has written more than 250 scientific papers in International Journals and Conferences, in addition to books, technical/professional reports in partnerships with major companies (e.g. IBM, ENI, Contship, Solvay, CSC, Ford) and agencies (e.g. NASA, European Defence Agency, NATO, National Center for Simulation, Italian MoD, Italian Navy, US Army, DGA).
He has been member of several NATO MSG, NIAG and he has also served as Project Leader Officer in the Alliance creating and developing the new R&D line on Simulation for the NATO Science & Technology Organization at CMRE. His team has been awarded as best scientific project by NATO STO for his simulation devoted to test C2 Agility over complex scenarios
He has been enrolled also in Who's Who, IEEE, IASTED, ANIMP, SCS, MIMOS etc.