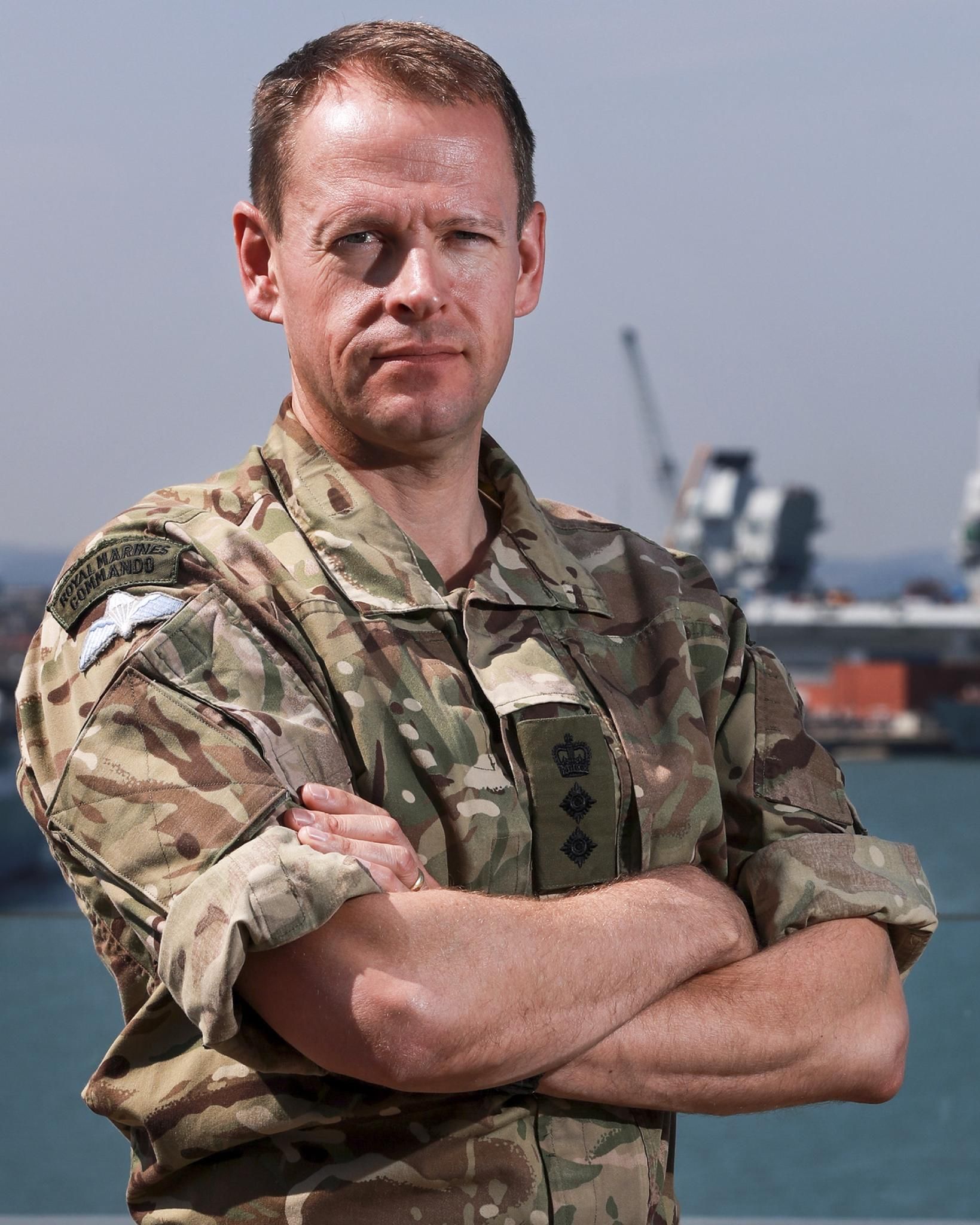 Dan Cheesman MBE RN
Chief Technology Officer
,
Royal Navy
Dan joined the Royal Marines in 1996, initially serving as a Troop Commander in 40 Commando which included operations in the Congo. He then trained as a Royal Marines Signals Officer and served with Commando Logistic Regiment Royal Marines which included operations in Kosovo. In 2001, he was selected as Aide-de-Camp to the Commandant General Royal Marines which included deployment in Bahrain with US Navy 5th Fleet and Royal Marines in Afghanistan on Op JACANA and Iraq on Op TELIC. As an Acting Major he commanded the Special Boat Service Signals Squadron. Dan then attended Intermediate Command and Staff College (Land) before moving to the Permanent Joint Headquarters (PJHQ) as the Afghanistan Intelligence Team Leader.
Returning to 40 Commando, he commanded Bravo Company Group in Sangin, Helmand Province, Afghanistan on Op HERRICK 7 for which he was appointed MBE. Following a period commanding 40 Commando's Command Company, he moved to the Ministry of Defence working on Counter Terrorism.
Promoted Lieutenant Colonel in 2009, he attended the Advanced Command and Staff College before assignment to FLEET Operational Policy as the Royal Navy's liaison officer to PJHQ and lead planner during the Arab Spring. In 2012, he was selected as Chief of Staff Headquarters 3 Commando Brigade Royal Marines as the formation reoriented from Afghanistan to very high readiness for contingency operations, which included amphibious deployments to the Mediterranean and Gulf.
In 2013, he was given the honour of commanding 45 Commando Group Royal Marines ('the Mighty Four-Five') deploying to California, Norway, the Netherlands and Belize in preparation to assume responsibility as the UK's standby Lead Commando 2015.
On promotion to Colonel, he became the RN's lead for Information Warfare Development. And in 2018 he was appointed as the inaugural Chief Technology Officer (CTO) to the Navy Board where he has oversight of all of the Royal Navy's technological needs and acts as an internal and external catalyst for accelerated change.
Dan is married to Jo, an executive coach, they have two very energetic children (5 and 2), and when not learning how to be a Dad, the Ducati, ski mountaineering, kite surfing, mountain marathons and kayaking are next on the list.