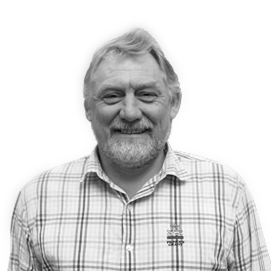 David Worrall
Head of Quantum Technologies
,
Cambridge Quantum Computing
David studied electrical and electronic engineering qualifying in 1985. He was granted and holds a number of patents in the information security space and is an accredited expert with wide ranging experience with large financial institutions, governments and multinational corporations. Having held the highest level of security clearances, Dave has delivered mission critical security solutions for over 25 years, and directs and manages the delivery of post quantum security products for CQC with a special focus on quantum Random Number Generation ("qRNG"), post quantum encryption, and distributed ledgers for broad ranging industrial applications. CQC's unique device independent and certifiable solution for qRNG is being engineered and built under Dave's supervision.
In the mid 1990's, Dave formed a company to provide consulting services to large organisations mainly overseas. However, due to increasing demand from major financial organisations these activities were brought onshore via the UK registered company Proximitum. Proximitum specialises in providing infrastructure solutions to financial and governmental departments both directly and through large vendors, and has been trading successfully since 2005 in the UK and Europe with a stable workforce and a very good reputation for technical excellence. After being involved in some rather interesting security projects Dave created a number of patented inventions around secure identity methods, that have since been developed into a working product and launched with a number of early adopter clients for large scale testing, with now over 100,000 unique users. Due to this success, Dave formed UK based Secure Cloudlink Limited to develop this product into a market offering, for which it has won several awards including the 2018 UBS Innovation in finance and the UK Government Cloud Project of the Year award. Dave holds an equity interest in Secure Cloudlink Limited.