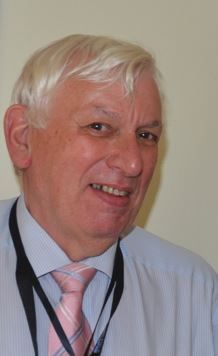 Douglas Vine
Human Factors and Nightvision Consultant
,
AMST SystemTechnik GmBH
Human Factors & Nightvision Training Specialist
Douglas Vine spent over 30 years in the Royal Air Force and during this time was involved in the introduction of the Chinook Helicopter into RAF Service and was a founder member of the Chinook course design implementation team. Participated in first RAF crew flight.
After which, he was involved to the development of long range NVG operations.
Awarded Queens Commendation for Valuable Service in the Air in 1983
In 1998, he became a member of the RAF Reserve and was appointed as the Night Vision Electro-optics (NVEO) Training Specialist at the RAF Centre of Aviation Medicine responsible for all aspects of NVEO training. Additionally, he teaches in Human Factors, CRM and Spatial Disorientation.
Vine joined AMST Systemtechnik in 2007 as the Human Factors and Night Vision Training Specialist responsible for training customers worldwide for a broad spectrum of Spatial Disorientation and Night Operations for NVG safety. Additionally, he was part of the design team that developed the high-fidelity Virtual Terrain Image Generation System (VTIGs) a major leap forward for night operations.