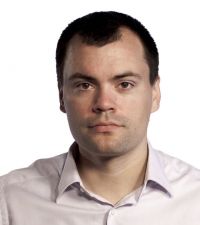 Earl Laamanen
Technical Director
,
TerraSim Inc
As Technical Director at TerraSim, a role Earl has held since 2014, Earl is charged with overseeing the integration between TerraSim and other parts of BISim as well as working as an intermediary between TerraSim and BISim in joint development projects.
Earl began his career with BISim in 2004 in Australia, where he worked as a 2D and 3D Artist on VBS1 and soon became Lead Artist for VBS2. When BISim moved to Prague, CZ he followed and transitioned to Project Director and helped lead development projects for VBS2 and VBS3. Most recently, Earl has moved from Prague to Pittsburgh to take on a new role as Technical Director at TerraSim, Inc., a BISim-owned company.
His work in managing and improving the VBS development tools has provided him with significant experience in terrain generation and 3D modeling. His addition to the TerraSim team is the first step towards a tighter integration between TerraSim and BISim products, which will provide an improved experience for BISim and TerraSim customers alike.