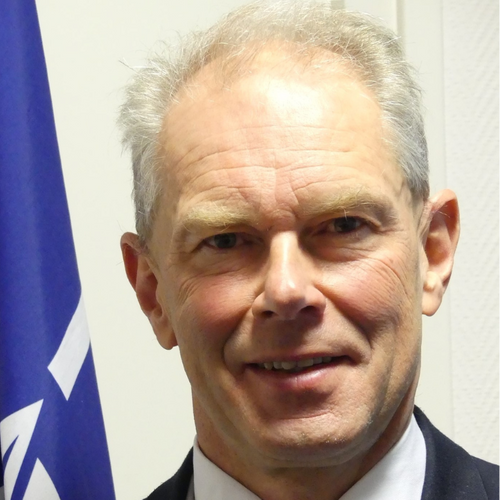 John-Mikal Størdal
Director CS, NATO Science & Technology Organisation 
,
NATO
John-Mikal Størdal serves as the Director of the NATO Science & Technology Organization's (STO) Collaboration Support Office (CSO) in Neuilly-sur-Seine, France since 1 July 2021. As the executive office of the NATO STO, the CSO is responsible for coordinating, synchronising and supporting defence- and security-related science and technology (S&T) research and development (R&D) activities between NATO member and partner Nations. In 2022, more than 300 activities were carried out under the STO Collaborative Programme of Work (CPoW), which is underpinned by a collaborative network of about 5,000 scientists – the largest defence S&T network in the world – from across the Alliance.
Prior to taking up duties as CSO Director, Mr Størdal was the Director General of the Norwegian Defence Research Establishment (FFI), the key institution for defence-related R&D in Norway. He was appointed Director General in 2012, after having previously served as Chief of Staff, Director of Research and scientist within the FFI since joining the institution in 1989. From 2012-2021, he served as the Norwegian Principal Member on the NATO Science & Technology Board (STB) and the European Defence Agency (EDA) Research & Technology Steering Board. Mr Størdal holds a Master's degree in aeronautics and astronautics from Massachusetts Institute of Technology (MIT), and a Diploma Engineering degree in electrical engineering and computer science from the Norwegian Institute of Technology (NTNU). He was also a Fulbright Scholar from 1991-92, and completed the Senior Executive Course at the Norwegian National Defence College in 2009. Mr Størdal is a member of the Norwegian Academy of Technological Sciences (NTVA).
Mr. Størdal is married to Mona, and has three adult children. In his spare time, he enjoys hiking in the mountains and general outdoor activities.