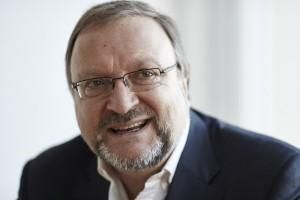 Robert Baldock
Managing Director
,
Clustre - The Innovation Broker
Robert Baldock has been conceiving, selling and delivering innovative solutions to major institutions for all of his 45+ working years. He is a serial entrepreneur in the IT field and a lifelong Innovator.
He first started programming in 1969 (at the tender age of 14) in the days of paper tape and teletypes. He predates colour screens, photocopiers, mobile phones, the internet and PCs! So, he has seen a LOT of change!
Today he is the MD of Clustre, who are innovation brokers. Clustre brokers meetings between innovation seekers and innovation suppliers and represents a portfolio of some 25 innovative SMEs within the UK.
Robert has held senior positions with global IT firms. He was the Global Leader of the Financial Services Industry Practice within EDS where he was responsible for growing an already large $3.4bn, 15,000 person outsourcing and consulting business. He had P&L responsibility for Continental Europe. But now he is the champion of SMEs!
Robert graduated from Imperial College in London with a Bachelor of Science in Computing, fluent in nine programming languages.
He has written two best-selling business books – 'The History of the Future' and 'The Last Days of The Dinosaurs?', both published by Wileys. He is also a renowned speaker.
Outside of work his passions are motor racing and eating and cooking good food (which is why he had to give up motor racing!).