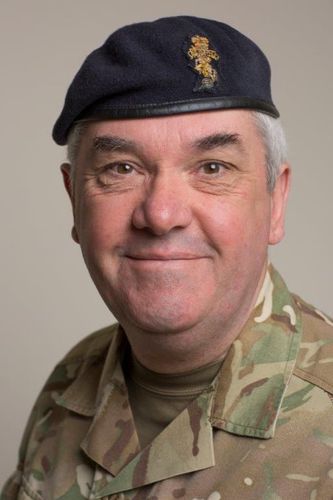 Trevor Bowman TD
SO1 Battlelab, Army Futures Directorate
,
British Army
United Kingdom
Lt Col Bowman joined the Army as a Junior Leader in the Royal Engineers. He subsequently transferred to the Royal Electrical and Mechanical Engineers serving in a number of locations across UK and Europe.
He rapidly progressed to the rank of Warrant Officer Class 2 and then was commissioned as a Lieutenant and served as a Platoon Commander in a Workshop Company as part of a REME Battalion. A year later he was promoted to Captain and moved to become a Battalion Operations Officer.
He then was assigned to the post of Second in Command of the Regimental Workshop of the British Army's Port and Maritime Regiment where he was deployed to Kuwait and Iraq on Operation TELIC in 2003.
In 2004 he was promoted to Major and served as SO2 Personal and professional Development for Director, Royal Electrical and Mechanical Engineers. He subsequently served as SO2 Contracted Field Support in the Army Headquarters before being selected for Lt Col and assigned to be the first SO1 Battlelab.